Mella Journal May 2021
Posted on
Hello......I'm back......
Yeah, I sort of disappeared off the email radar for a while there…..sorry about that! Like most folk I was trying to be upbeat and positive but the last few months have been tough. The second lockdown really took its toll and I didn't seem to have much news to tell. To be fair I haven't got a lot to say now but I have been busy here at Soapy HQ and I'm working on lots of new things.
Soapy HQ News
I guess the biggest news for me was in March I got a new job! I now work part-time for Isle20.com, for those of you who don't know it's like an island Etsy. It's an online shop for Scottish island businesses. I'm doing the social media marketing and vendor support and I am absolutely loving it! Such a brilliant project and I'm getting to 'meet' lots of really amazing creative people from all over the islands. I'm not very familiar with the Inner and Outer Hebrides so I'm looking forward to when I can go on a trip! Check it out, there's a lot on there, it's a social enterprise too so all profits are put back into Isle20 to help promote island businesses, creatives, makers and designers. I bought myself a bottle of Tyree Gin with my first pay packet and I can highly recommend it! (that's not what's in the mug by the way!)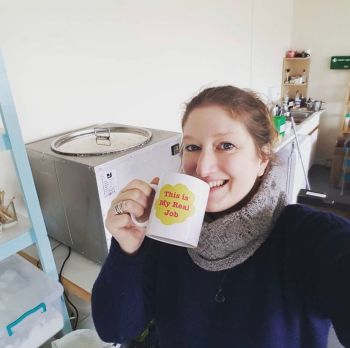 I have some new products in the pipeline and a few new stockists on board. Now that things are beginning to open up it has been great getting some wholesale orders on the go again. I'm working on the website so check over the next few days for details of where you can find Mella soaps and candles near you if you are keen to support the amazing little shops I supply!
Mental Health Awareness Week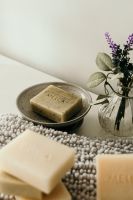 This week has been Mental Health Awareness Week, personally I think every week should be. The pandemic has highlighted the need for more mental health awareness and there is now a much brighter spotlight on these issues, which is great however, more and more people have found themselves struggling. I don't know about you but I have had some really tough days, especially during the last lockdown.
I've been so lucky to have friends and family near and to be in Unst too. What a place to be!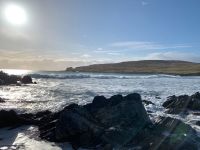 I really am so lucky. I hope that by sharing some of the images of Unst on Instagram and Facebook it has helped some of you to escape from the covid world, even just for a moment.
It's the little things that help balance your mood
I got a lovely email from a customer in Northern Ireland who told me that using my soaps felt therapeutic and had been a joy to use during the pandemic, with all the extra hand-washing. They had felt so nice and had been so gentle on her skin. It is such a lovely thing to hear and cheered me up so much. It really is the little things that can be a mood booster......some kind words, a nice soap, a lovely candle or a nourishing hand salve, it can make all the difference, it can be a gift to yourself or for someone else.
If you have ordered before you know that you get a postcard with a 10% off on your next order, why not pass that on to a friend for them to try a Mella Soap? It doesn't have to be you who uses it!
Gracias!
So, thank you for reading and signing up to the Mella newsletter. The plan is to write the journal every month and to have a quick update every two weeks on a Friday showcasing a product, having special offers for subscribers and letting you all know what's happening in the far north.
So, as a MASSIVE THANK YOU signing up and if you have been here a while wondering if you'd ever get a Soapy HQ newsletter, let's face it if you signed up ages ago not a lot has been going on to keep you here! There was a discount code in the email, just for subscribers (yes, you're special). If you're a bit late to the party and only just reading this now, no worries here's a tiny peerie discount code for a £1 off your next order! Use Code: POUNDOFF at the checkout.
Both codes are only available until midnight on Thursday 20th May 2021, so you'd better get in there quick!
In June's Mella Journal there will be PUFFINS, a visit to another awesome small business in Unst plus lots more…….take care out there and WASH YOUR HANDS!
Mel x